6 Steps To Choose The Best House Painters
Your house needs to be repainted after every few years to protect the walls from blistering, chipping, and peeling of the walls. For this purpose, you need to hire the best house painters. So, how to find the best house painting company?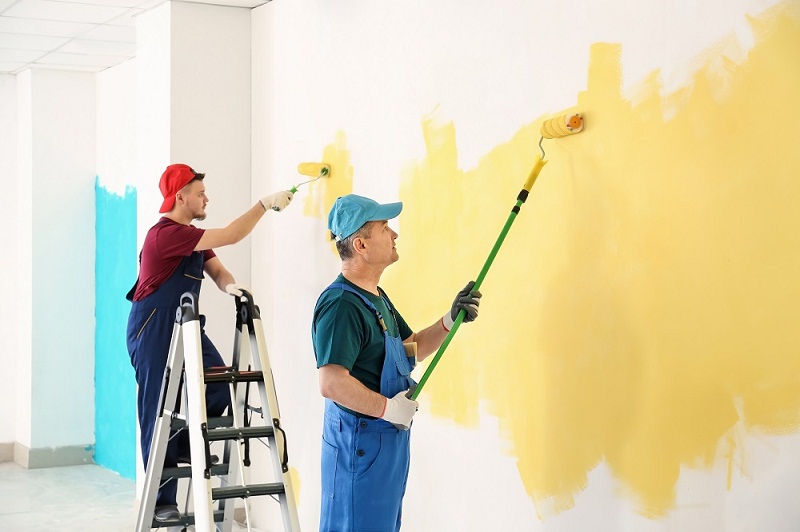 Make your budget:
Painting your house can involve a lot of money depending on the size of your house, the rooms that you have and the quality of paint that you use. So the first thing you need to do is to make a budget in mind before hiring a painting contractor.
It is also important to get accustomed to various type of paints and their prices to decide which one will be best suited to paint your house according to your budget.
Get a few estimates:
You can start searching for the best house painters in your locality by taking references from your friends and family members. Or else you can search on the internet. Before hiring one you should take estimates from at least 3-4 contractors. If you find references then maybe you can save some money.
It is important to cancel out house painting contractors that have too low fees. This means that they do not use the best tools and or follow standard procedures for wall painting job and use cheap quality paints.
Get to know about the company:
Before hiring you must find out in details about the company's experience in home painting. Make sure to find out about the previous projects they completed successfully. Find online reviews and testimonials about the painting services they offer and what the customers have to say in that regard. Check if they are the best house painters in terms of service and meeting deadlines. Don't forget to ask them whether you will have to buy the paint and other materials from them or you can buy from anywhere else. Look for what warranties they offer and the related terms and conditions. Also, find out if they will do the cleaning job after the work is finished or you have to arrange it.
Make a contract:
Ask the house painting company if they will survey your house before giving estimates. Also, ask for a written estimate, not just verbal assurance. Ask them to make a contract with all the details. Find out if you're required to pay any advance amount, and if yes, how much. Do not make the entire payment before the work is done.
Make sure that the contract contains the details about the company such as name and contact numbers of the house painters. Know if they offer a guarantee on the contract against chipping, peeling, fading, and blistering and what's the guarantee period if they do provide any.
Prepare your house for painting:
It is important to ask whether you need to shift to some other place or you can stay in your apartment. It is also necessary that you get your house prepared for painting by moving all the furniture and covering other household stuff. Remove all the switch plates and wall hangings. Ask the house painters to clean the wall well before fresh paint is applied. Give your painters sufficient space for work. They may need a place to keep the paints, brushes, ladders and other stuff in one room until the work is done.
Hold your payment:
Do not pay the entire amount until the work is completed. Make sure that you keep at least 20% of the amount in the hold. Only after checking the overall looks and if you're 100% satisfied with the finished job, the remaining payment should be made.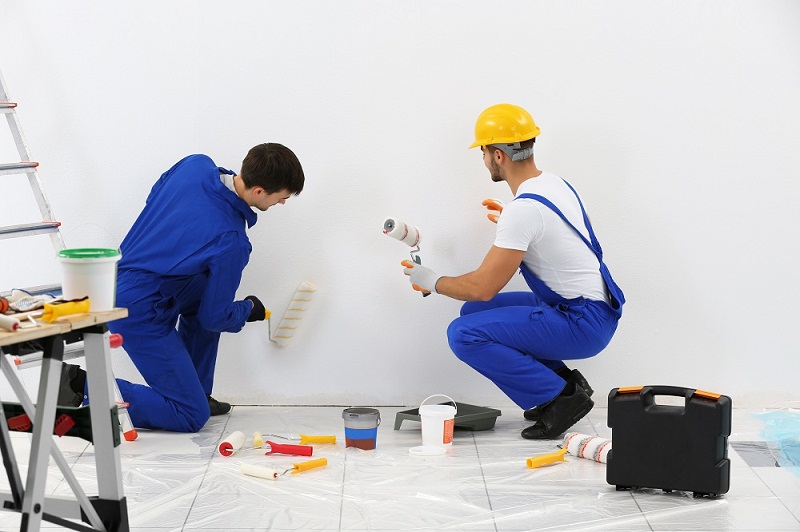 Conclusion:
There are a few points that need to be kept in mind when hiring a contractor for house painting. Find out about the cost, have your budget prepared, and be certain that they use the best quality paint only. Making a contract with your house painters before the beginning of the work would provide you with peace of mind.