Merging Two Families Into One Household
Moving from one house to another can be mentally and physically tasking. What's even more challenging is when you're merging two families into one household. This means you're not only dealing with space or decorating tasks, but you also have to consider the happiness of every child in your new blended family.
Whether you're moving into a brand new house or remodeling your old space to fit your new family, there're several tips to make the transition go smoothly for your family. According to the American Academy of Child and Adolescent Psychiatry, it takes approximately two years for blended families to adjust to the changes.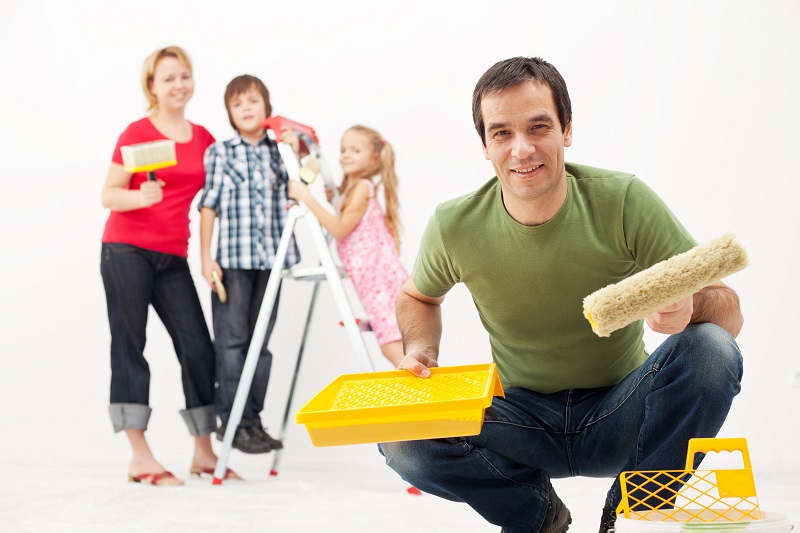 So, as a parent, being proactive and addressing challenges swiftly can make the adjustment time shorter and more manageable. Here're some tips to help merge two families into one household.
Keep Communication Lines Open:
Constant communication will allow everyone to express their fears, needs, and expectations. Have an honest discussion with your family about what your new living conditions will be like. Assure them you will do your best to make everyone safe, happy, and comfortable.
It's crucial to involve your kids in these discussions. Let them know their fears are valid and assure them they're priority. This will make them feel involved, accepted, and safe. Do not shut your kids up when they express their fears or concerns about your new family. Instead, reassure them and remind them they are a top priority.
Redo the Family Room Layout:
The family room is an ideal space for bonding. Ensure you make provision for everyone here. This room should reflect the personalities of everyone in your household.
Get everyone involved in decorating or rearranging. For instance, you can have the kids pick out family photos to frame and hang on the wall. From hanging family portraits to making room for one more sofa or love seat, let your family room be appealing to everyone in your household.
Family Photo Time:
Put up your new family pictures or old framed photographs. Dedicating an entire wall where you can create family photo space in your hallway, family rooms, or dining rooms will give everyone a sense of belonging. Let the photograph be a representation that brings familiarity and oneness amongst your new family.
Decorate Together:
Decorating as a family is an exciting task that is also symbolic to the beginning of your lives together. Paint walls with new colors to bring fresh air and warmth into your home. Remember to consider everyone's taste when choosing a color.
Reupholstering old furniture can give it a new appeal if buying new furniture isn't in your budget.  Also, update your light fixtures. Installing new light fixtures can change your room and improve the ambiance. Childproof your home if necessary to cater to little, sticky, and mischievous fingers.
Update the Bedrooms:
If there's one place you should consider upgrading, it's the bedroom. As a place of rest and solace, members of your family will want to feel secure and comfortable here.  Private thoughts and feelings are exposed here, so it should be a place of security.
Painted walls and new décor can give a new fresh start. However, incorporating familiar or personal elements can help tone down the changes.
Additionally, you can go over the floor plans with your kids. This will make them excited and create a sense of security. Get them involved in the decoration process and ensure it suits their personal taste and style.
Getting your kids involved in the décor process will excite them and make them feel more comfortable with the transition.
While decorating their room, discuss shelving or display cases for some of their treasured items they would love to have close by.
Put the Old on Display:
You're merging your lives together to create a new home where everyone feels included. It may not be exactly like your old space but keep an open mind to the new home you're creating for your new family. So, even that not-so-cute handmade coffee table, your partner's great-grandfather made is worth keeping to be put out for display.
Refurnished bookshelves, custom shelving, and shadow-box coffee tables work perfectly as display units. Trophies, photo albums, treasured artifacts, antiques, and heirlooms invoke memories worth sharing with family.
Check-In:
Make it a habit to check in with everybody. Ensure the kids are settling in fine and getting along. Providing a space for the old keepsakes, redesigning a family-friendly living room, and putting pictures of your new family on display will help everyone feel excited about the future as a blended family.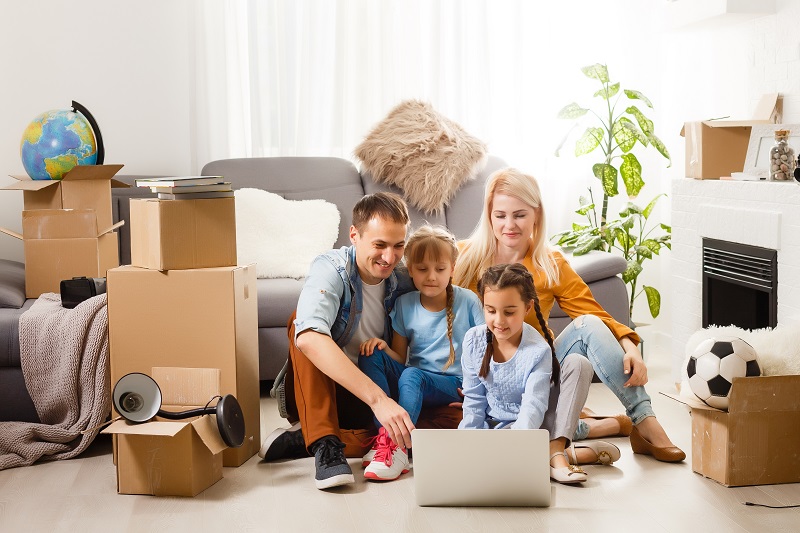 Your blended family can be as successful as you want it. Understanding a stepfamily dynamic is different and finding useful resources to guide you through this exciting journey is the smartest thing you can do.
Author Bio- Tim Smith is a home improvement and energy efficiency writer. He is a DIY fanatic and loves fishing in his spare time.Tim is also a contributor to Support for Stepdads.